The bedroom should be a haven of good vibes, rest and relaxation, so it's important to keep distractions in this space to a minimum.  If you've been wanting to try out a lighter color palette–perhaps blue, grey, blush, or other neutral tones, the bedroom is a great space to begin with.  I love using all white bedding and curtains in our primary bedroom to create a feeling of calm and light. If you're wondering how to decorate a bedroom of any size, I'm sharing dozens of inspiring modern room ideas below.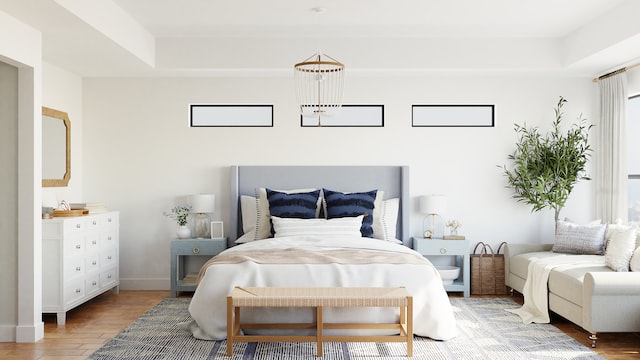 Creating a Modern Look
There are endless ways to create a modern look in your bedroom. If you're looking for something sleek and minimalistic, try incorporating metal accents and Furniture with clean lines. If you prefer a cozier feel, opt for warm woods and comfortable fabrics. And don't forget about texture! Incorporating different textures will add visual interest and depth to your space. Here are some modern bedroom ideas to get you started:
–Paint the Walls: A fresh coat of paint is an easy way to transform any space. The bedrooms in your house should be a retreat; a place where you can relax and unwind after a long day. The colour of your bedroom walls can play a big role in setting the tone and mood of the room. If you're looking for a modern look, try painting the walls in a light blue or grey hue. You could also add an accent wall in a deeper shade for added interest. Not sure which colour to choose? Keep reading for some tips on how to pick the perfect paint colour for your bedroom.
The first step is to think about the feeling you want to create in your bedroom. Do you want it to be calm and serene? Or bright and energetic? The colours you choose will play a big role in setting the tone of the room. Once you've settled on a general mood, you can start narrowing down your options.
If you're looking for a modern look, light blue and grey are both excellent choices. They can give your bedroom a clean and airy feel. If you want something with a bit more depth, try pairing light blue or grey with white trim. This will help keep the space feeling open and airy while still providing some contrast. For an added pop of colour, consider painting one wall in a deeper shade. This is a great way to add interest without overwhelming the space.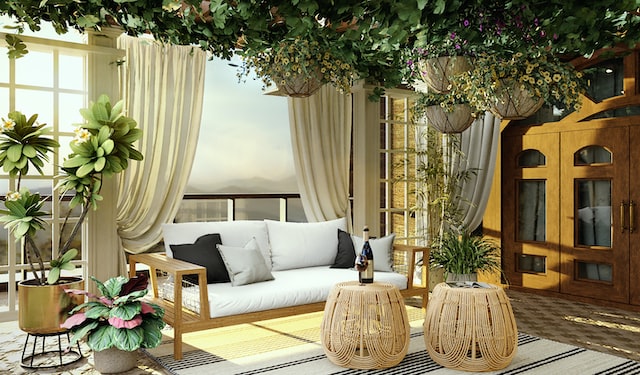 Another thing to keep in mind is the size of your bedroom. If you have a small space, lighter colours will help make it feel larger. Darker colours can make small spaces feel cramped and claustrophobic. So if you're working with a small area, stick to lighter shades like white, cream, or light blue.
Once you've decided on a general palette, it's time to start samples! Paint chips are great way to get an idea of how the colour will look in your space but don't rely on them too much. The light in your home can cause paint colours to look different than they do in the store so it's always best to test them out before making your final decision. Paint a large swatch on one wall and live with it for a few days before making your decision. This will give you a chance to see how the colour looks in different lights throughout the day and how it makes you feel when you're relaxing in your bedroom
–Update the Furniture: Investing in new furniture is a great way to create a modern look in your bedroom. If you're on a budget, try shopping at vintage stores or online marketplaces for unique pieces that won't break the bank. Apart from the bed frame, other key pieces of furniture include nightstands, dressers, armoires, and benches. And don't forget about storage! Incorporating stylish storage baskets or boxes can help you keep your space tidy and organized
–Choose Minimalist Bedding: When it comes to bedding, less is more! Opt for clean lines and simple colours or patterns. All white bedding is always classic and chic or you could try varying shades of grey for a soft and dreamy look. 
–Add Metallic Accents: Incorporating metallic accents is an easy way to add interest to any room. Try adding a few brass lamp bases or picture frames. Mirrored furniture is also very popular right now and can help reflect light around the room making it appear brighter and more spacious
–Bring in Nature: Adding plants or fresh flowers is an easy way to add life to any room. Not only do they look beautiful but they can also help purify the air quality in your home–bonus! If you don't have much of a green thumb, succulents are always a low-maintenance option that requires very little care
Conclusion
There are endless ways to create a modern look in your bedroom depending on your personal style preferences. By painting the walls, investing in new furniture, choosing minimalist bedding, adding metallic accents, and bringing in nature–you can easily achieve the dreamy modern bedroom of your dreams!