If you're not blogging, you're missing out on a ton of benefits that can help your business. In this blog post, we'll discuss why blogging is essential for any business and outline the many benefits that come with it. We'll also provide tips on how to get started with blogging and create content that will resonate with your audience. So what are you waiting for? Start blogging today and see the results for yourself!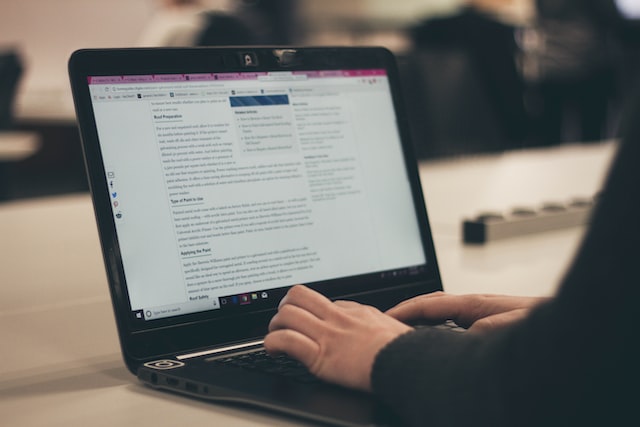 Benefits of blogging:
1. Helps boost SEO efforts: By creating keyword-rich blog content, you can help your website rank higher in search engine results pages (SERPs). This will result in more organic traffic to your site, which can lead to more leads and sales.
2. Drives social media engagement: Share your blog posts on social media to increase engagement and reach a wider audience. When your blog content is engaging, your followers will be more likely to share it, resulting in more exposure for your business.
3. Establishes thought leadership: By sharing your insights and expertise on a particular topic, you can position yourself as a thought leader in your industry. This can help you attract more customers and build trust with your target market.
4. Generates leads: If you include a call-to-action (CTA) in your blog post, you can generate leads from your readers. For example, you could include a CTA to sign up for your email list or download a white paper or e-book. Australian lawyer firm – CLP Legal, claim they have improved their leads by 47% YoY by simply adding a company blog presenting recent news about personal injury claims .
5. Helps build relationships: Blogging can help you build relationships with your customers and other businesses in your industry. When you provide helpful and informative blog content, people will be more likely to do business with you.
Now that you know the benefits of blogging, it's time to get started! Here are some tips:
1. Find your niche: Don't try to be everything to everyone. It's important to focus your blog content on a specific topic or niche so you can become known as an expert in that area.
2. Plan your content: Once you know what you're going to blog about, it's time to start planning your content. Create an editorial calendar and map out the topics you want to cover, when you'll publish each post, and what format it will take (e.g., text, image, video).
3. Write compelling blog posts: To make your blog posts stand out, focus on creating compelling content that is informative, well-written, and visually appealing. Be sure to include images, videos, and infographics to break up the text and keep your readers engaged.
4. Promote your blog: Once you've published your blog post, it's time to promote it! Share it on social media, email it to your list, and reach out to influencers in your industry to get the word out.
Blogging is a great way to boost your SEO efforts, drive social media engagement, establish thought leadership, generate leads, and build relationships. So what are you waiting for? Start blogging today!
This blog post was brought to you by the team at NEWave Consulting – we specialize in copywiriting and are passionate about helping businesses grow.